Editor's note: We encourage you to continue safe social distancing and avoid crowded trails by hiking off-peak hours and having a back-up plan if the parking lot is full when you arrive.
While dampness can wreak havoc on a sunny outlook and make it even harder to be motivated to get outside, there is at least one gushing benefit to the long rainy months: waterfalls of epic proportion.
Try out any of these great spring waterfall hikes to get a glimpse at just how much good a good rain can do.
5 Northwest Spring Waterfall Hikes
Location: Oregon
Distance: 3.2 miles roundtrip
This classic Columbia Gorge hike will inundate you with waterfall goodness. The drive out alone takes you past some of the Gorge's iconic falls, including Multnomah Falls; the hike itself starts at the thundering Horsetail Falls and the trail winds you behind Ponytail Falls — all on your way to the three cascading arms of Triple Falls.
Location: Oregon
Length: Less than a mile roundtrip
There's not a pounding plunge at this scenic little falls in the tall trees of Mount Hood, but with the combination of low-level rainfall and up-high snowmelt, it's bound to be raging this spring nonetheless. What's more, it's a short, easy walk through some gorgeous forest, so hikers of all ages and abilities will enjoy themselves here.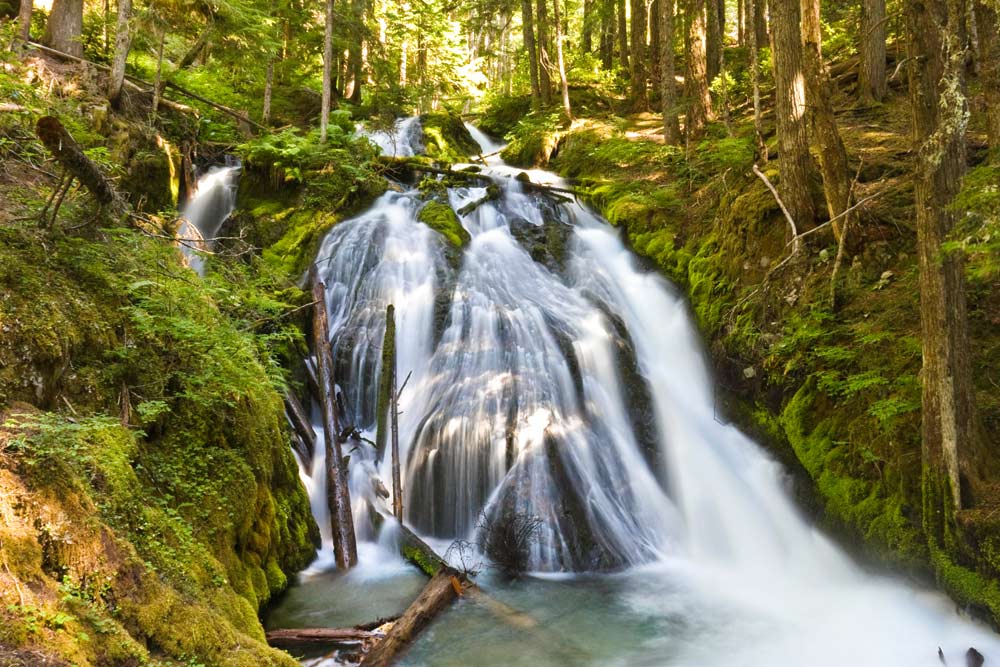 Location: Washington
Length: 5 miles roundtrip
Don't let the name fool you, especially this year. Rumor (and trip report) has it that Little Mashel Falls is thundering already this season thanks to the relentless rain of the year. That means that this usually subtle cascade has morphed into an even more stunning set of falls than it usually is — even more reason to hit one of the region's more scenic spring waterfall hikes.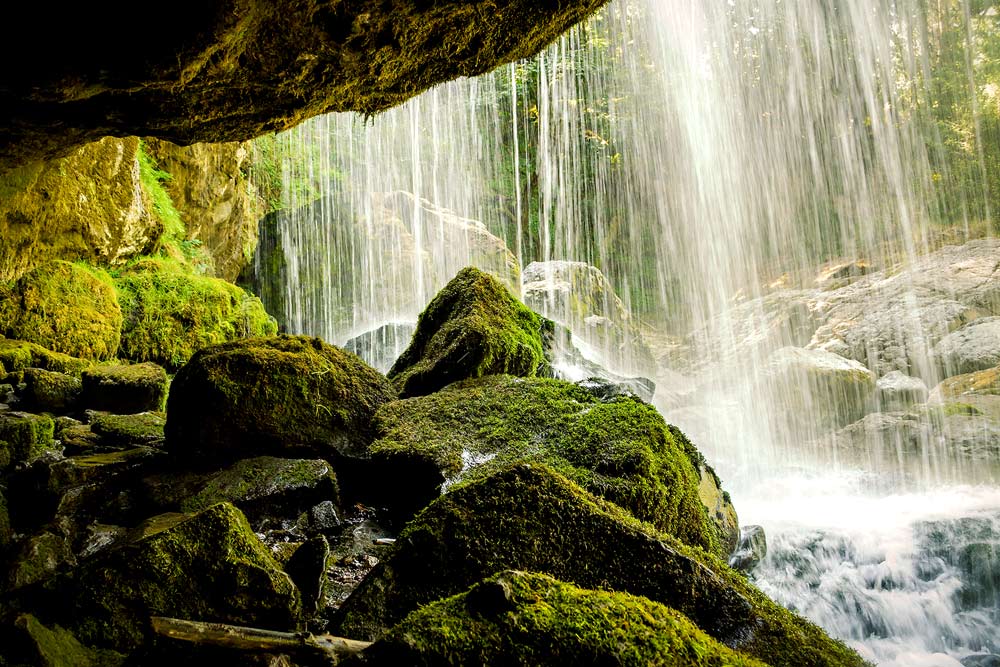 Location: Washington
Length: 5 miles roundtrip
There's nothing like an Olympic Peninsula rain forest hike, complete with soaring old growth, drippy moss and gargantuan ferns, to make for a memorable spring day outside. Throw in a crashing, crystalline stream and one of the prettiest waterfalls around, and there's little more you'd need to bring a smile to your face.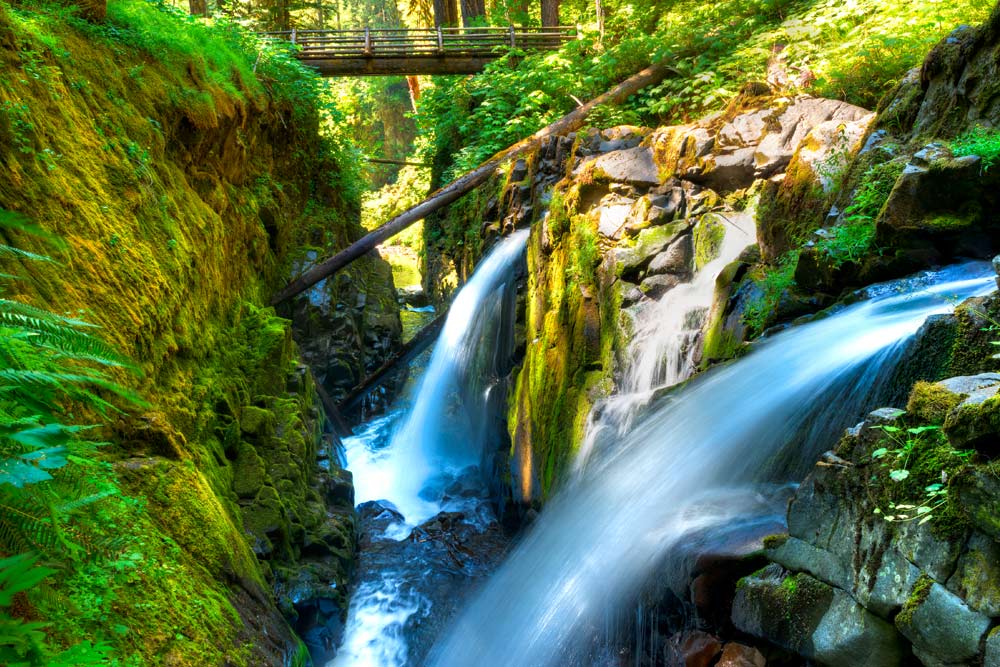 Location: Oregon
Length: Varies
A state park filled at least 10 amazing waterfalls, all of which are running and plunging heavy this spring? Welcome to Silver Falls State Park, a true waterfall gem just about 65 miles south of Portland. Various spring waterfall hikes can be strung together here, or hit the Trail of Ten Falls to take in all of them in one fell swoop.
Did we miss one of your favorite spring waterfall hikes? Let us know on Facebook, Instagram or Twitter!
Image of Little Mashel Falls courtesy of Tamas Fekete via Flickr
Image of Little Zigzag Falls courtesy of Mt. Hood Territory via Flickr