Editor's note: We encourage you to practice good physical distancing on the trail. Before you head out, confirm trails are open. Wildfire activity and COVID-19 are causing closures.
Maples, oaks and other deciduous trees usually get all the love in the fall. But there's another tree that does pretty well in the autumn color world: the alpine larch.
While this somewhat rare pine tree is a rich green for much of the year, in early- to mid-October, its needles turn a brilliant golden yellow before dropping to the ground a few weeks later. The result can be some truly stunning fall colors in some of the Northwest's most incredible settings.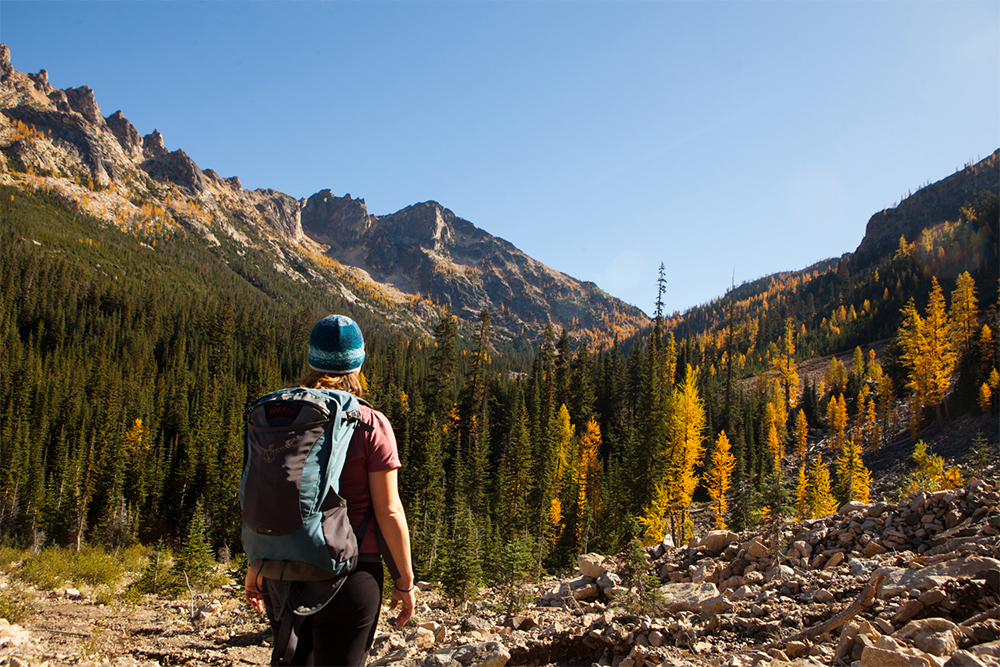 The only catch is that often it takes a little work to see the alpine larches at their best. In the Northwest, they grow largely in high alpine environments, usually on the east slope of the Cascades in central to northern Washington. We can help you get there, though.
To help you take in this dazzling Northwest beauty, try one or more of our favorite golden larch hikes.
Maple Pass Loop
Length: 7.2 miles roundtrip
Difficulty: Moderate
As if the colorful larch trees and ripening huckleberries weren't enough, this favorite North Cascades hike also serves up incredible mountain views, old-growth forest and the shimmering Lake Anne.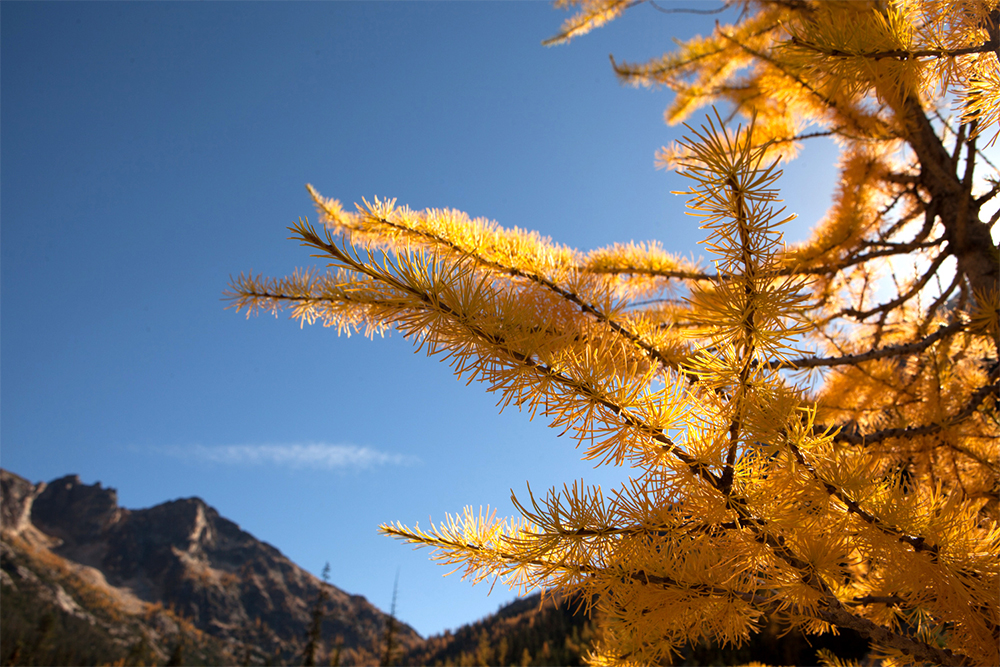 Blue Lake
Length: 4.4 miles roundtrip
Difficulty: Easy to moderate
The Liberty Bell and Early Winters spires — popular with rock climbers — tower over this scenic mountain lake, which also boasts a healthy dose of larches around its shores. The area is popular with mountain goats too, so keep your eyes peeled.
Carne Mountain
Length: 8 miles roundtrip
Difficulty: Challenging
This trail's a thigh-burner, but if golden larches are what you're after, it'll be worth the pain. About three miles in, the trees start to take over, providing plenty of color to enjoy. In between the golden foliage you'll catch sight of nice far-off peaks.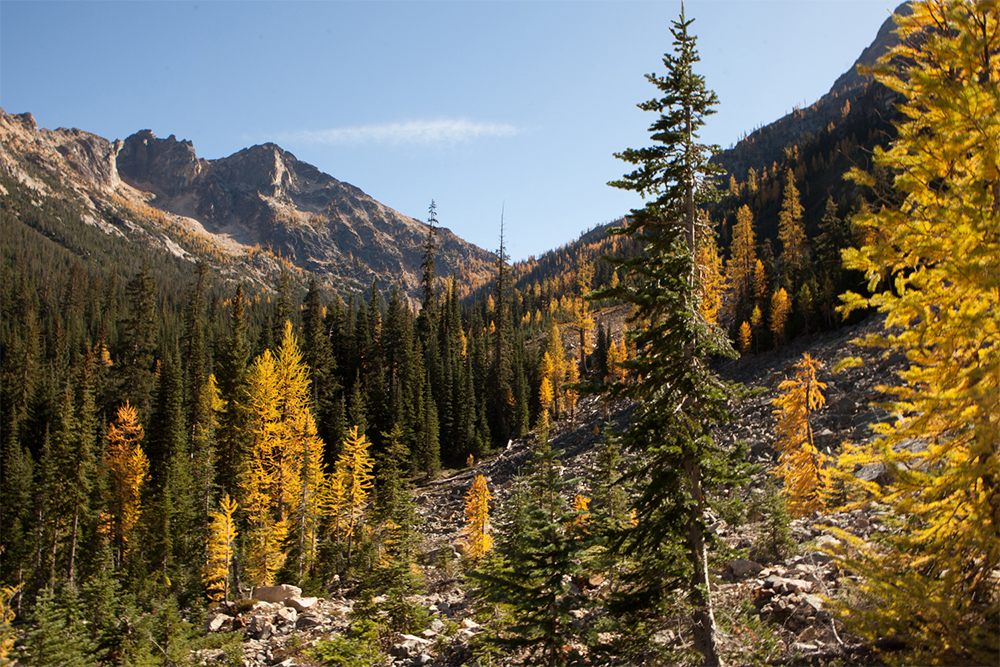 Lake Ingalls
Length: 9 miles roundtrip
Difficulty: Moderate
You'll want to bring your camera on this hike, for sure. The alpine larches show up extremely well against the smooth granite near this high alpine lake, which also offers stellar views of Mount Stuart and Ingalls Peak.