Editor's notes: We encourage you to keep physical distancing and confirm that trails are open before you head out.
We firmly believe the outdoors should be an inclusive, safe place where all people are welcomed. If you're looking for a hiking partner, check out groups like Outdoor Afro, Seattle Queer and Queer Ally Hiking group, meetup.com groups or join the Actively Northwest Insiders.
Mid to late June is a great time for a Northwest river hike. The snow is melting, which replenishes the region's rivers and charges up the waterfalls, and the sun's heat is at just the right temperature to make a stroll along the water seem like just the right fix.
To cash in on this ideal mix, consider our list of five must-do Northwest river hikes.
Length: 4+ miles roundtrip
Difficulty: Easy
Mount Hood's quiet Salmon River, designated a National Wild and Scenic River for its entire length, starts up high on the mountain but ends up in a pristine forest of old-growth fir and cedar down below. This scenic trail winds through that forest and along the river for the first two miles before angling up to a view of the entire canyon.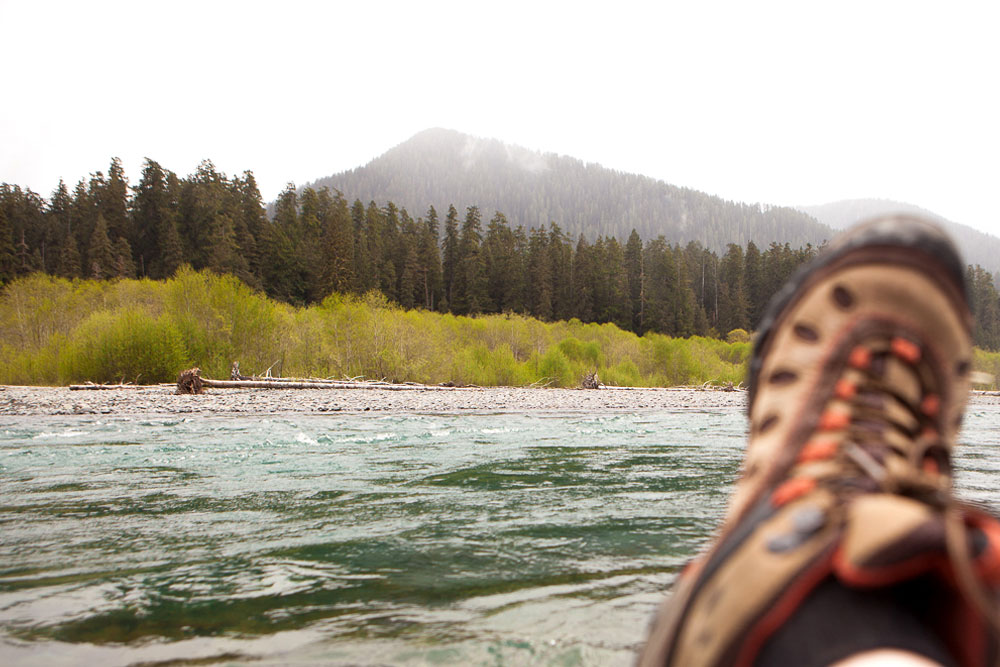 Length: Up to 8.5 miles roundtrip
Difficulty: Easy
If gushing waterfalls and towering trees are what you're after, the hike along Washington's Boulder River is where you need to be. Protected in the 49,000-acre Boulder River Wilderness, the river and the forest here carry on as they always have, offering up plenty of pristine beauty and fresh air that does nothing short of wonders for the soul.
Length: Up to 10 miles roundtrip
Difficulty: Easy
Huge trees, wildlife and occasional glimpses of far off snowy peaks provide plenty of eye candy for hikers along the Hoh River in Olympic National Park. The crystalline river is itself no eyesore. Though this trail can be crowded in the summer, don't despair — the farther in you stroll, the more likely you are to find a little solitude along the river.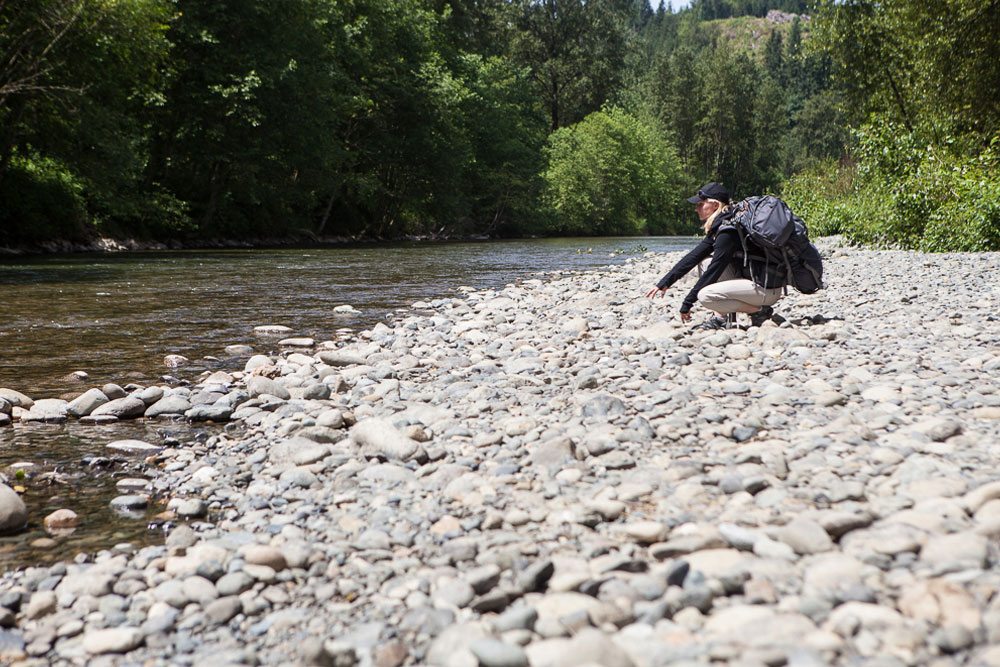 Length: Up to 9 miles roundtrip
Difficulty: Easy
In the shadow of Mount St. Helens in southern Washington, the Lewis River purls through mossy forests and plunges over several pretty waterfalls. The trail parallels the river most of the way, winding through the trees and past shady wildflowers. Short side trails to Curly Creek Falls, Miller Creek Falls and other cascades are worth every step.
Length: Varies
Difficulty: Moderate to challenging
Southern Oregon's North Umpqua Trail is nearly 80 miles of wild beauty: deep forests, emerald water, cascading falls and, from May through October, silvery steelhead and salmon making their way back to their spawning grounds. Twelve different trailheads afford access to varying legs of the trail, from the 3.7-mile Calf Segment to the 15.7-mile Tioga Segment.
Cover photo credit: AvatarKnowmad