With plenty of fantastic mountain views and radiant river hikes, it should be no surprise that the Pacific Northwest is home to some stunning waterfalls. We culled through the list of many local falls to compile our favorite must-do Northwest waterfall hikes for your summer bucket list.
Take a look at our picks below, which range from longer treks to quick jaunts. We're sure you won't be disappointed with the variety of waterfalls we have in our own backyard.
Waterfall Hikes in Washington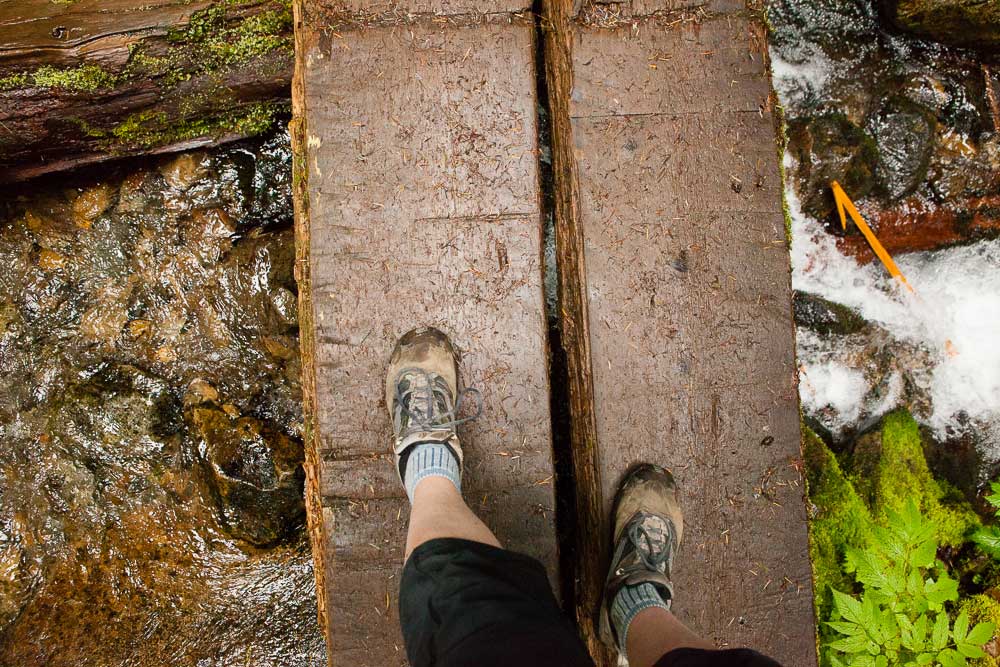 Palouse Falls State Park
Location: LaCrosse / Tri-Cities area
Length: 2 miles
Difficulty: Easy
One of the most scenic waterfalls in the Northwest, Palouse Falls is definitely worth the trek. It's a short and easy hike through Palouse Falls State Park, so bring the best camera you have and take in the views of these photogenic falls.
Lake Serene & Bridal Veil Falls
Location: Gold Bar
Length: 7.2 miles
Difficulty: Moderate to challenging
This hike offers a trifecta of hiking views—a misty  waterfall, mountain vistas and a stunning glacier lake. If you're up for the challenge, we recommend the full hike to Lake Serene (with waterfall views halfway through the hike). You'll traverse multiple ravines, a rocky trail and staircases embedded into the trail—a fun journey that's even more fun when you arrive at the lake. For a shorter adventure, go about 1.7 miles in and then take the trail to Bridal Veil Falls. The falls are only a half mile from the junction.
Wallace Falls State Park
Location: Gold Bar
Length: 5.5 miles
Difficulty: Moderate
Wallace Falls State Park is a must-hike for anyone that loves waterfalls. There are nine falls in all, and the trail offers three different viewpoints of them as you make your way along the trail. With substantial tree cover on most of the trail, it's a great option for a rainy-day hike.
Marymere Falls
Location: Crescent Lake
Length: 2 miles
Difficulty: Easy
If you're planning an adventure around the Olympic Peninsula this summer, the hike to Marymere Falls offers a great break from the long drive. Beginning near Lake Crescent, the trail meanders through old-growth forests and mossy woods before leading you to the mighty falls.
Waterfall Hikes in Oregon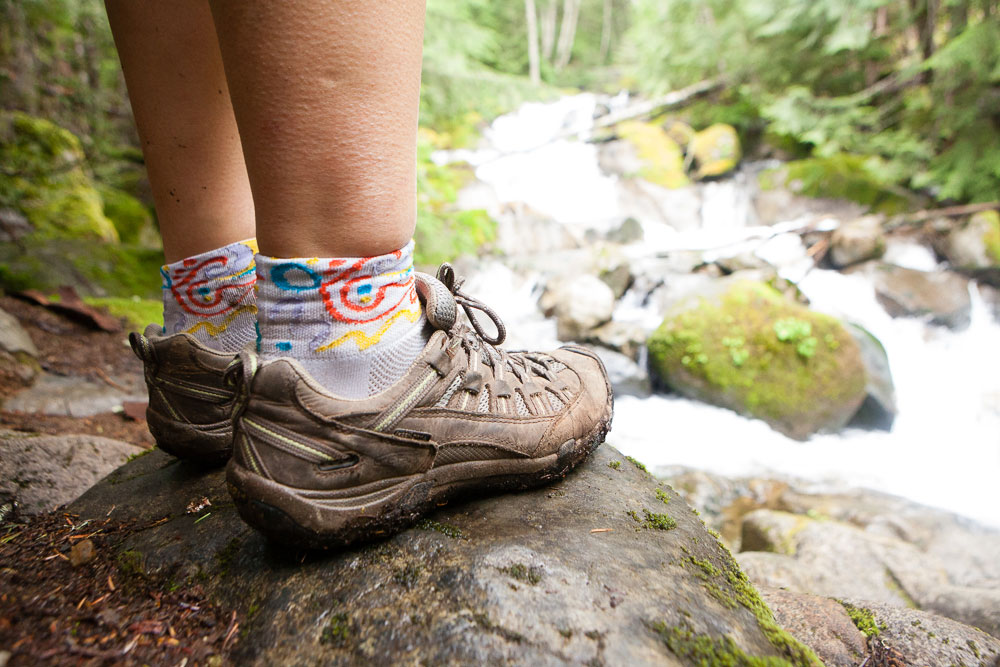 Multnomah Falls
Location: Columbia Gorge
Length: 2.6 miles
Difficulty: Easy to moderate
Editor's note: This trail is closed for 2020, but it on your list for next year.
Just 30 minutes outside Portland you'll find Multnomah Falls, the tallest waterfall in Oregon (and the second tallest in the U.S.). The viewing area is crawling with tourists year-round, but if you're making your way along the Columbia Gorge, it's definitely worth a stop. This particular hike takes you across the famous Benson Bridge and up a short but steep trail to a glamorous viewpoint of the falls and Columbia below.
Trail of Ten Falls Loop
Location: Silver Falls State Park (East of Salem)
Length: 8.7 miles
Difficulty: Moderate
Up for a longer hike? Silver Falls State Park (Oregon's largest park) has no less than 10 waterfalls waiting for you. The Ten Falls Loop Trail offers the highest density of waterfalls in the Northwest, and while all 10 are pretty fantastic, it's when you reach the South Falls—the last one on this loop trail—that you'll really want your camera.
Ramona Falls
Location: Mount Hood
Length: 7 miles
Difficulty: Moderate
A popular summertime hike for those looking for a quick Portland escape, the Ramona Falls trail offers an easy-to-moderate hike perfect for all hiking levels. After an enjoyable walk along the Sandy River and through the forest, take in the impressive falls as they fan out and cascade down the rocky cliffs.
Proxy Falls
Location: Three Sisters Wilderness
Length: 1.5 miles
Difficulty: Easy
Open lava fields, moss-covered forests, cascading waterfalls—this trail has it all. Located along the McKenzie Pass Highway, the Proxy Falls hike is a great chance to stretch your legs as you travel from Eugene to eastern Oregon. Two trails extend from the parking lot. Take the official trail to the right to reach the best views.