There's something magical about escaping the busy streets of downtown Portland and heading into the wilderness that is Washington Park – especially if you've got kiddos in tow. You only have to travel a few miles from the city center to land at the Hoyt Arboretum, where the foliage is currently a sea of glorious oranges, reds, yellows and greens, and 12-plus miles of well-maintained, easy-to-follow trails await you.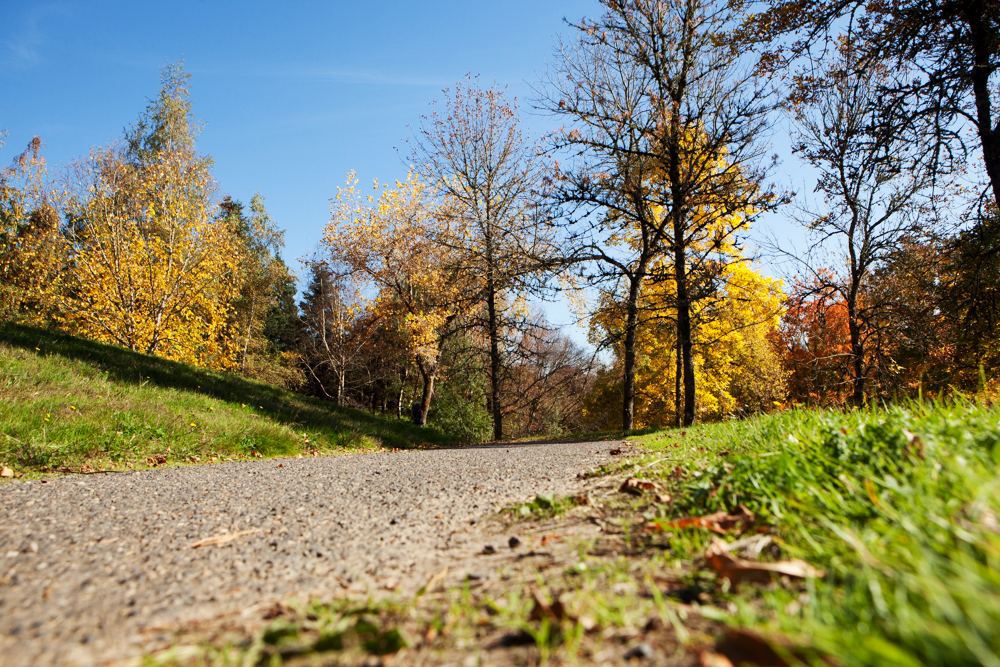 Unlike some areas in the Columbia Gorge this time of year, you never have to worry about snow or ice. The Arboretum is also conveniently located right by the Oregon Zoo, the Portland Children's Museum, the World Forestry Center, the Japanese Garden and the Rose Garden, making it the perfect place to wander around with your family for the day.

If you're looking for a specific route to follow, here are a few loops we recommend checking out:
30-minute loop (about .5 mile)
This short hike is fairly level and guides you through spruces, pines and salal (a common shrub in the PNW). Start at the pavilion, across from the visitor center, and take a right onto Fir Trail. You'll then simply stay on Fir Trail the entire time. Start by taking a right onto the trail, and then walk until you have to take a left. Make two more lefts, and finally a right (where the path forks) to get back to where you started.
1-hour loop (about 1 mile)
This trek takes you a little deeper into the forest than the Fir Loop. You'll pass spruce trees and redwoods, and walk through the "Wedding Meadow." Start in the same spot, at the pavilion, across from the visitor center. Take a right onto Fir Trail, and then a left onto Spruce Trail. Turn left onto Wildwood, and then left again (almost immediately) onto Redwood Trail. Stay on Redwood until it reconnects with Fir. To get back to where you started, take a left on Fir.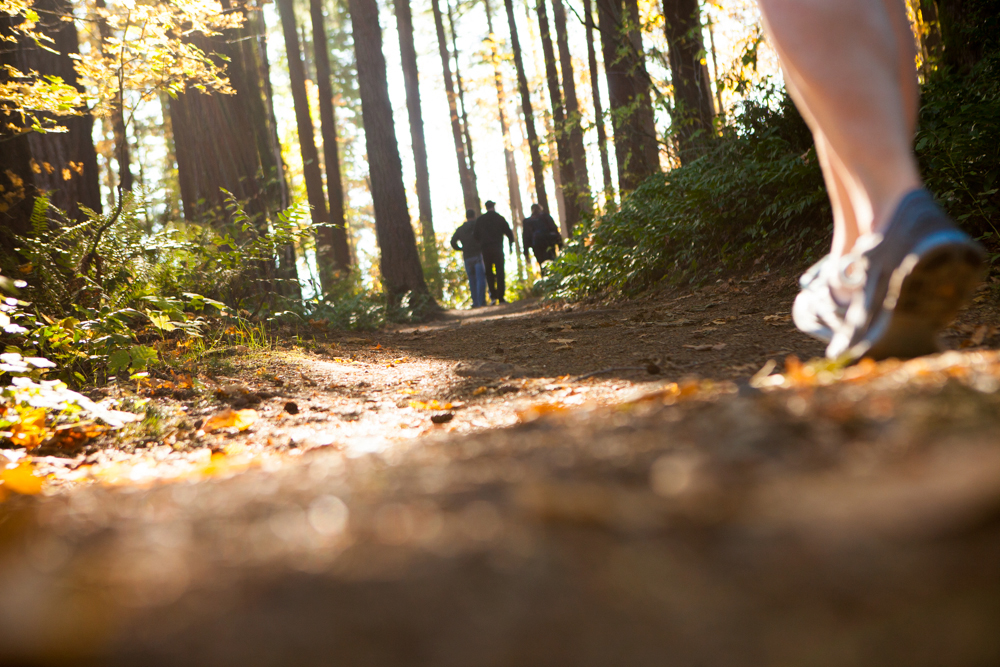 2-hour loop (about 1.24 miles)
This is a wonderful route for you to see a nice selection of the trees and trails that surround the arboretum. The walk features deciduous trees and conifers, open meadows and varying elevations. Start by parking at the visitor center and enter at Holly Trail. Take a left on Holly, and then make a right onto Wildwood Trail. Stay on Wildwood until you reach Maple, and take a left. Turn left on Hawthorn, and continue walking straight until you're back on Wildwood again. Hike up to Overlook, turn right, and then walk back to where you started.
*Note: Be sure to stop by the visitor center, which has a bunch of free trail maps and other helpful info.