Greek yogurt is all the rage these days, and for good reason. While all yogurts are an excellent source of calcium, zinc, potassium, vitamins B6 and B12, Greek yogurt has far less sugar and twice the protein. Greek yogurt is also lower in lactose, making it easier  for those with dairy sensitivity, and contains a high amount of probiotics which can help improve digestive health. Nutrition aside, Greek yogurt is also much thicker and, as many would contest, creamier than regular yogurt.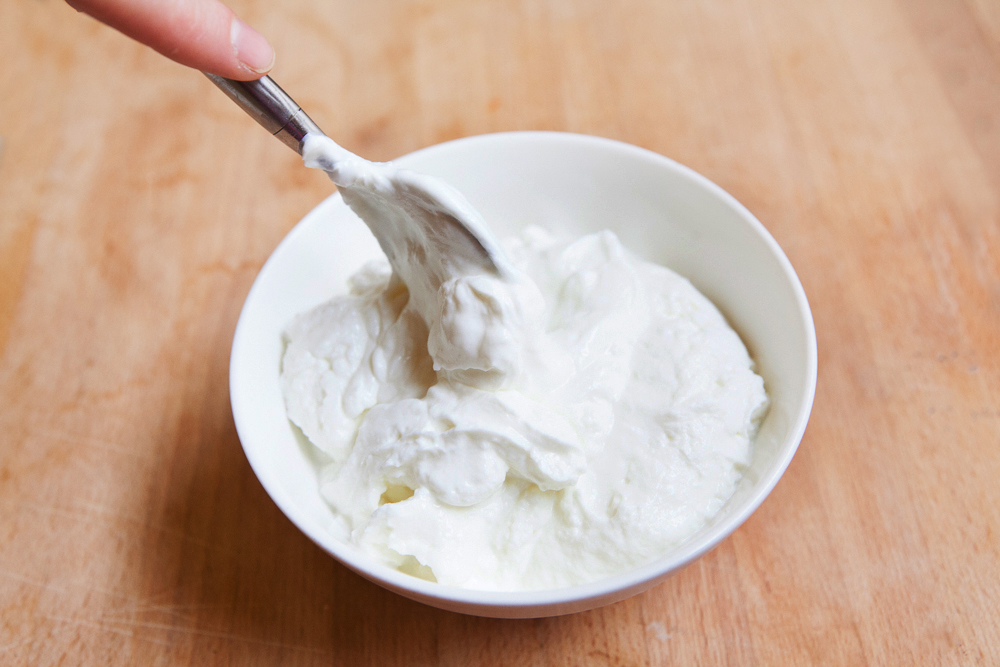 So how does ordinary yogurt transform into this nutritional superfood? The answer is simple: Greek yogurt is nothing more than regular yogurt that has been strained to remove the watery whey, which contains most of the lactose and sugars, producing a thicker yogurt with roughly the same amount of calories.
Given that it takes far more regular non-strained yogurt to produce the thicker "Greek" variety, it's no surprise the strained variety is more expensive. But making Greek yogurt at home isn't difficult. All you need is a heavy-bottomed pan, an instant-read thermometer, and a bit of time. You can also expedite this process, simply by straining your own regular yogurt.  Here's how: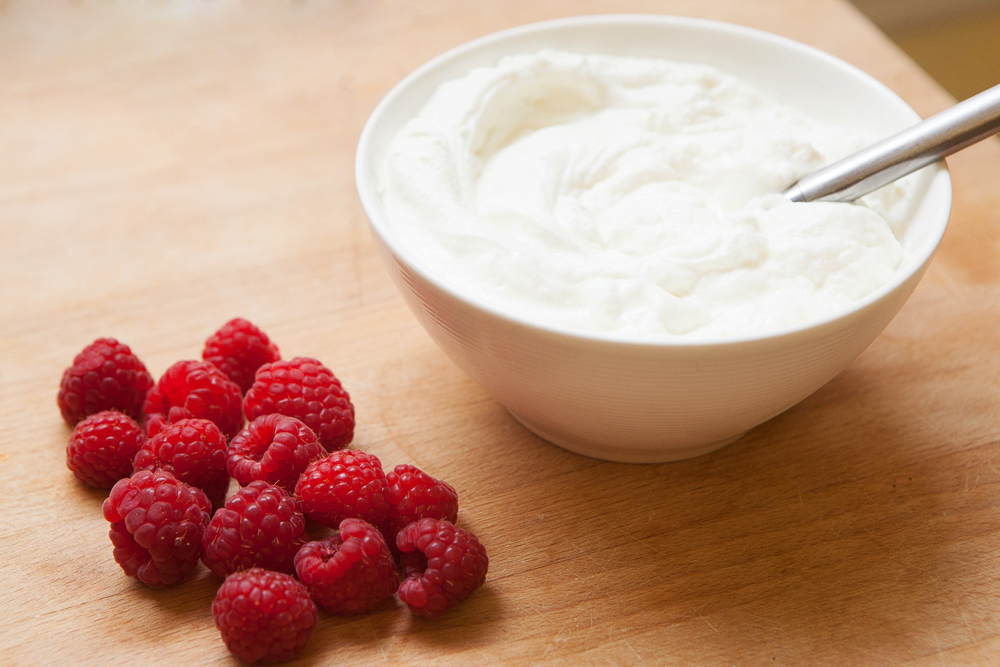 Make Greek yogurt at home
Place store-bought plain yogurt in a sieve lined with cheesecloth (a coffee filter will also work in a pinch) and set inside a large bowl to drain for 2 to 3 hours (the longer it drains, the thicker it will become).
Once you've mastered the basic technique, you'll be making your own yogurt every week!  Wondering how you'll use it up? While it's always delicious for breakfast, perhaps drizzled with a bit of honey and topped with fresh Northwest berries or toasted nuts, there are nearly infinite uses for yogurt.

Recipe Ideas
Make "Labneh" yogurt cheese: Simply strain yogurt for an additional 2 to 3 hours until it is very thick. Mix in lemon zest, fresh herbs (parsley, tarragon, basil or dill work well), a small clove of minced garlic, and a sprinkle of sea salt for a quick and healthy alternative to fat-laden cream cheese or mayonnaise-based dips and spreads.
Make an Indian-inspired marinade for chicken or fish: Wisk together 2 cups Greek yogurt, the juice of 1 lemon, a tablespoon of freshly ground Garam Masala (or substitute equal parts ground cumin and coriander) and 2 cloves minced garlic. Marinate boneless skinless chicken breasts for 2 hours (or overnight if you have time). Grill and serve with basmati rice, cilantro and lime. You can also use this on halibut; just reduce the marinade time to 1 hour.
Make your own protein-packed hummus: In a food processor, combine 1 can rinsed, drained garbanzo beans (chick peas) with 1/2 cup Greek yogurt, 1/4 cup tahini (sesame seed paste), 2 tablespoons water, 2 tablespoons fresh lemon juice, 2 cloves minced garlic, 1/2 teaspoon ground cumin and 1/2 teaspoon coarse salt. Process until smooth. You can also make this with canned white beans (cannellini beans), substituting olive oil for the tahini, and adding a tablespoon of fresh minced rosemary before processing. Serve with veggies and toasted pita bread.
Make a delicious dessert:  Try a Lemon Yogurt Tart with Rosemary Crust. In this elegant dessert, the tangy lemon filling is made extra creamy with the addition of Greek yogurt, then baked in a rosemary-scented crust.